'Blooming Peace' event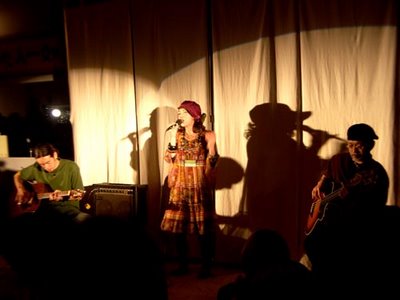 PNWJ took part in the annual '
Blooming Peace
' event in Kunitachi, Tokyo. The event featured music, dance, book readings and Fair Trade food. We had a stall there, selling CDs and letting people know about our project.
It was headlined by
Likkle Mai
(ex-Dry & Heavy), and Dom of PNWJ gave a short presentation to the audience about the project. Proceeds from the event went to
Friedensdorf International
(Peace Village International) and Action Against Child Exploitation (
ACE
), with PNWJ making our first charitable donations from CD sales.
We also made a connection with a Tokyo-based peace issues discussion group called Say Peace. Visit them
here
.
Labels: ACE, Blooming Peace, Friedensdorf International, Kunitachi, Likkle Mai, PNWJ, Say Peace