Dance For Peace Japan 2007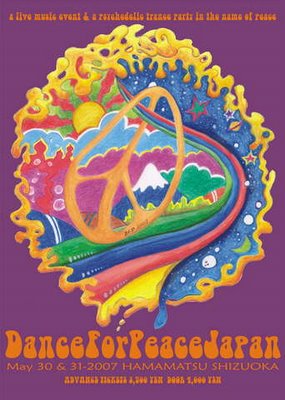 Hamamatsu, May 30th – June 1st
PNWJ is collaborating with Dance For Peace Japan, as part of our efforts to reach out to and collaborate with other organisations working for peace and a better world.
Dance For Peace began in Bali in 2002 where the event has been running for four years. This will be their fourth time in Japan.
Live artists from across Japan will be playing, along with DJs from Japan, Bali, Spain and Italy. There will also be a peace workshop, featuring a talk and Q & A session with Kaori Aizawa of
Peace On
(an organisation involved in a wide range of projects dealing with the reconstruction of Iraq).
PNWJ provided the speaker for the peace workshop and will also be present at the event, selling CDs, etc.
Learn more about Dance For Peace Japan 2007
here
.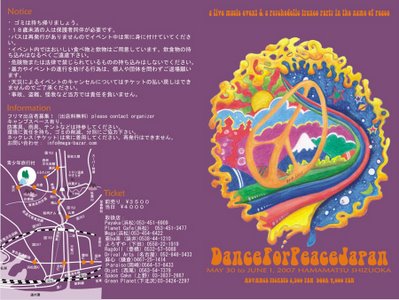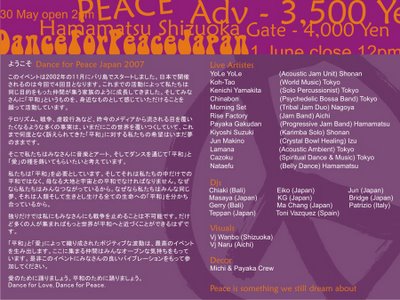 Labels: Bali, Dance For Peace, Hamamatsu, Peace On, PNWJ