PNWJ sponsors Peace Film Festival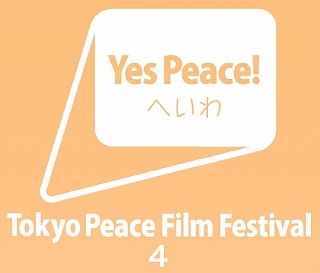 PNWJ is proud to announce that it will be joining the list of grassroots organizations sponsoring the
Fourth Annual Tokyo Peace Film Festival
. The event will be held on Saturday, July 7 from 10 a.m. to 9 p.m. at the National Olympics Memorial Youth Center in Yoyogi.
It is being organized by the Tokyo Peace Film Club, and will feature seven films covering issues of food security, the environment, weapons manufacturing, Japan's approach to war, and more.
All details about the festival, ticket purchase, etc. are available at the official website
here
(Japanese only).
Please note that some films will contain no English dialogue or subtitles, although a list of film titles and information about the venue may be found in English
here
:
PNWJ will be on hand all day at the event with a stall selling CDs and giving out promotional literature, and 25% of the day's proceeds will be donated to the Tokyo Peace Film Club.
Please come out and join the peace community in Tokyo in supporting this great event!
Labels: PNWJ, sponorship, Tokyo Peace Film Festival, Yoyogi